Where's the Lechon?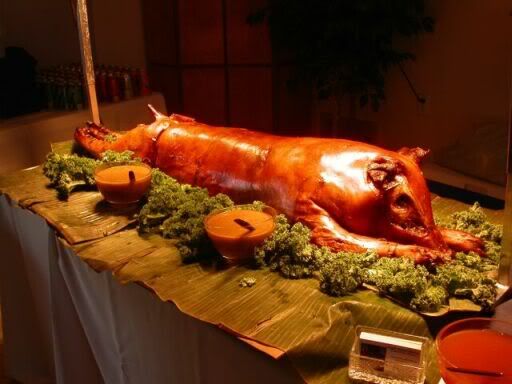 Lechon, if you do not know anything about it, is roasted pig.
We went home early because there was a "party" in Tom's workplace and he was so excited because there was gonna be a lot of lechon to feast on. But to my disappointment and annoyance, not a single strand of lechon meat landed on my plate. Grrr.
Good thing, there's gonna be another eating thing in the Finance department today. And the main dish? Lechon!
. . .
Saw another blog monetizing site a while ago and decided I'd try it out. It's at LinkFromBlog.com. Registration is really very simple, and your main job is to write
sponsored reviews
. So if you'd like to try it out too, go ahead and click on http://linkfromblog.com or click on the banner to the right. :)
~
Subscribe to The Blue Speckled Diary by Email
twitter.com/BrazenLass
facebook.com/cathylaine
This Blog on Facebook
Buy Reviews