Stock Market Investing Seminar in Cebu!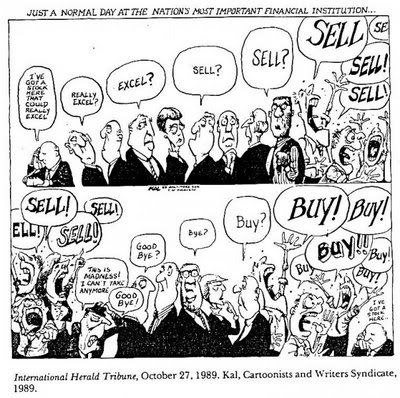 To all my business-minded friends...
There will be a seminar to be facilitated by Claire S. Quiray, a stock market analyst, on April 21, 22 and 23 at the Baseline Complex Restaurant, Juana Osmena Cebu City, Cebu.
For all those interested, please visit the AET website at
www.philippinestockmarkettraining.com
.
MODULE I - INTRO TO THE PHILIPPINE STOCK MARKET INDUSTRY

PART I: PSE, LISTED COMPANIES & STOCK BROKERS
The role of Stock Exchange; The PSE, its role & features; The role of listed companies; Varieties, categories and classes of stocks; The role of stockbrokers; Getting listed in the stock market.

PART II: STOCK INVESTING AS EASY AS 123
Understanding the elements of stock market
Market Direction (recognizing market trends, why prices move up and down)
Stock Selection (how to evaluate and choose stocks for investment)
Risk Capital Management (how to manage risk in stock investing)



PART III: CORPORATE ACTIONS, their impact on share prices
Initial Public Offering; Back-door listing; Stock Rights; Dividends; Buy Backs

PART IV: CHOOSING A BROKER & HOW TO OPEN AN ACCOUNT
Stock brokers in the Philippines; Stock brokers with on-line trading facilities

PART V: Q & A


MODULE 2: INTRO TO TRADING

PART I: MECHANICS OF TRADING
Trading Time; Bidders and Sellers; Stock quotes, board lots, fluctuations; Market orders and executions; Done transactions; Commonly used market lingo

PART II: DYNAMICS OF TRADING
Trading Strategies. Discovering what are the trading strategies available and which ones will work for you.

Market Diagnosis. Analyzing market trends, speculative versus play trading, what links can do, the importance of volume, value and posted prices, why you should know who the buyers and sellers are.

Pulling the Trigger. Making orders (buy up, sell down, post, strategize, done at market, etc.)

Monkey Business. Learn how to defend yourself from the common malpractices in the trade.

Broker Assisted and On-line Trading. Feature, advantage and differences. How to trade Filipino stocks anywhere in the world.

PART III: Q and A.


MODULE 3: INTRO TO TECHNICAL ANALYSIS

PART I:
Intro to Technical Analysis; Charting Techniques; Trend and patterns-how to profit from it; How to determine buy and sell signals using the MOVING AVERAGES; How to determine buy and sell signals using an OSCILLATOR;

Sources of Information

PART 2: Q and A.