Phishing Email AGAIN..
Hmm, got another one of those.... And as if my paypal account is bursting. Poor thing.
The email was from updateacc@ppla.com, and read:
Dear Public

PayPal.com

Customer,

Please login to your PayPal.com Account and visit the Message Center section in order to read the message.


https://www.paypal.com/
But hovering over the paypal.com link, it appears that it should have directed me to this address if the darn thing got lucky:
http://visitsafford.whsites.net/~sales/iasalamu
Haha! Good thing I kinda got a sixth sense about these things... ;)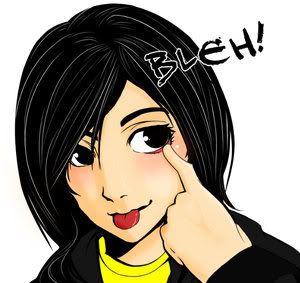 Anyway, just be careful with emails you receive, especially if they ask you to do any of the following:
reset your password (without you requesting for a password reset)
check your account because they think it was hacked (especially if that account is in anyway related to money or online credit card transactions, etc)
verify your email (especially if you did not request to be sent another verification email!)
verifying payment or disputing charges (especially for things you did not order or buy)
One piece of advice which does not really take a lot of effort to do is to HOVER on the links within the email. Remember, just HOVER or make the mouse cursor float over the link, and I'd say this again,
DO NOT CLICK!!!
Just hover and
look at the real link at your status bar
(that small toolbar-like space at the bottom of your web browser where you usually see the word DONE when website loading is finished) because that is where you can see what the real link. If you think that it's irregular or unfamiliar, or if you start getting that gut feel that something's not right, then all the more that you really should not click on the link!
And, last but not the least,
send that darn email to SPAM
!!! :)
**photo source**