Suddenly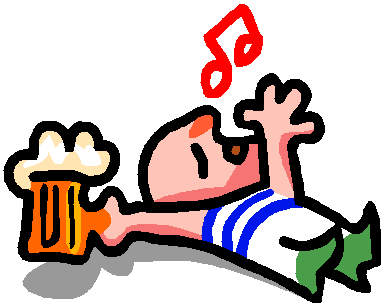 "Suddenly, All my troubles seem so far awiiii...."
--o0o--
Hehehe, just joking, it's actually "yesterday, all my troubles seem so far away..." being sung by a drunk Bisaya... (sori poks...)
Anyway, just had lunch, I had chicken curry.
It was a sudden decision from the boss to have my two colleagues fly to Manila this Monday and leave me here in Cebu all alone. *sigh* Boss says that they really need two people working on that property (our term for a hotel branch, or whatever) in Manila. Think they're quite aware of something fishy going on already. Besides, I was sent out also to pry on the prey here in Cebu - same thing, think they actually know that there's something going on, but still needs the formal confirmation from Internal Audit (they wouldn't like to have the External Auditors having a whiff at this, do they? hehehe!).
Anyway, got my phone already. Remember the time when I fumed because I needed a Director's signature just to assert that I'm an employee of this company? Well, it paid off actually, got my phone and postpaid line last Wednesday afternoon (was that Wednesday? kinda forgot.) The phone is nice enough, it has a built-in radio and a Walkman - it's a Sony Ericsson W200i, that's why it has a Walkman thing. Although it takes very low quality pictures because it only has a 0.3 megapixel camera, it's a camera nonetheless. :)
I like it 'coz it's almost like my late Nokia 6600 plus a radio and MP3 player, so in reality, it's a little better. Although I would've wanted it in white, but I can live with black.