Grumpy Ol' Taxi Driver
Yes, he was grumpy. Grumpier than how I would have been if I was on my grumpiest disposition. And no, I was not exaggerating.
We rode this taxi from Elizabeth Mall, at about 1:45pm today (October 5). We just had our fill of cholesterol and calories and so decided that it was time to go 'home' and unwind. I didn't get his name, aside from the simplest reason that I did not ask for it, he did not have his license or Taxi Driver ID Card plastered on his windshield - which was a good thing because if he did so, we would have known about it and easily mentioned it here. Right?!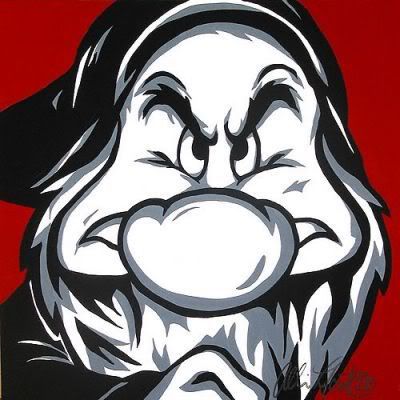 Anyway, his taxi, or the cab he was driving has the license plate of
GXD 200
,
SOFT RIDE
Taxi, with the contact number
(032) 516-78-99
. I'll just describe him 'coz of course, I didn't have the chance to get a snapshot. Darn.
He's quite plump, his cheeks a bit filled out, but not warranting an overtly round facial feature. He has bald spots already, normal for a grumpy 40+ year old man. He also has more than a few gray hairs which was longer than that of an ordinary person's cut. If I wasn't mistaken, his mane reached just about the base of his nape hairline. It looked a little sticky though, maybe because of pomade or baby oil or the lack of appropriate hygienic practices, his brows a bit bushy, his nose not statuesque at all - but it doesn't spread out like hot lard either.
Nonetheless, he was busy grumbling about how long he was in line waiting for passengers. To his estimate - about 2 hours already - and became even more unfortunate when the people who entered his divinely dirty (with the crumbs on the seats and stale sweat kinda smell) were to go just a few meters from E-Mall. [We were just going to St Francis. Just a few cents short of Php50.]
So he grumbled and grumbled, scowled at the dispatcher, scowled at us, and so on and so forth. He even repeated the quite obvious mandate that the flag down rate is Php30 and the final fare has an additional Php10. So we asked, how about if we just get down and you stay there and wait for someone else? The wise driver shook his head, but.... Continued growling & mumbling to himself. Hmmm. Darn. Just wait and see.
So please, if you encounter this guy anywhere, kinda give him a huge smack on the back of his head and say it came from me. Thanks a lot! I'll owe you.