Wee Bit TOO Conceited, don't You Think?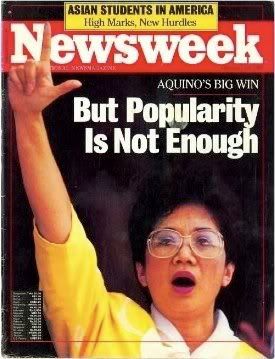 Excuse me, but why doesn't your son understand this again?
And even says there will be and
automatic people power if he's not declared the winner in the May 10 polls
? Isn't that a little presumptive of him to think that he IS really going to be the next president? Doesn't this make you think that there really is something being cooked because he is now 100% sure that he'd win over the others?
Because it is fairly obvious that there is indeed no seed of doubt in his mind that there is even a chance that the surveys and even the volume of people in his campaign sorties are NOT indicative of the election results. A tinge too conceited of him. And I find these traits
destructive
for a nation's leader - if that ever happens.