A Real Man Uses Neutrogena Wave
As I mentioned
yesterday
, I thought Tom would be interested in my new Neutrogena Wave. As usual, I was right.
After seeing a movie, we went straight home. Since I was excited, I immediately opened the Neutrogena Wave box and started putting the battery inside, reading other things on the box, smelling the pads, etc...while keeping an eye on my husband. I noticed he went straight to bathroom and took a shower.
I was waiting for him to finish up so I can try the Wave already when he suddenly jumped right out of the bathroom door and sheepishly said, "Nie, how do you use that?" *smile*
I thought so! He was as interested as a 4-year-old boy is with matchsticks, plugs and sockets!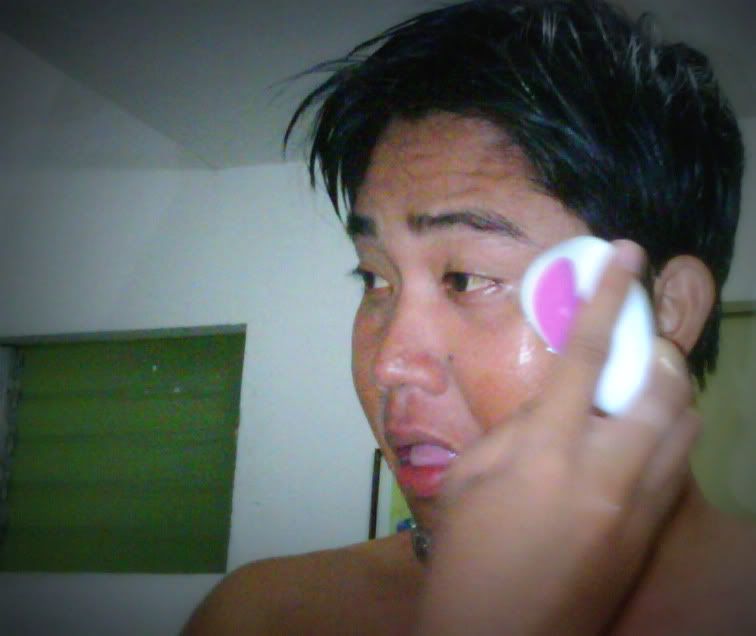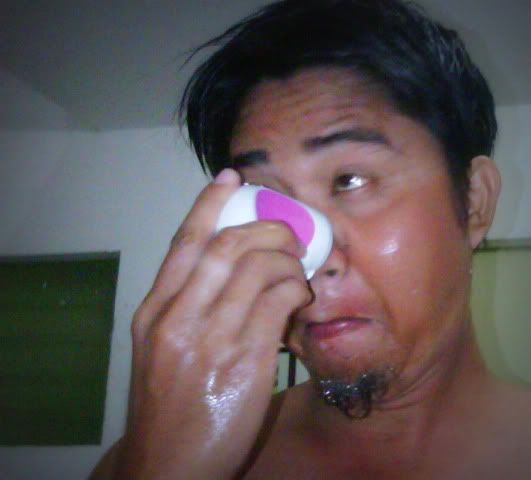 Guess he liked it a bit... but got kinda got discouraged when he asked me how much the refill pack for the Wave was. Lol!