Dora the Explorer? Growing up?
Apparently, not just real humans grow up, even cartoon characters!
The reaction to this news by viewers, fans, and parents all over the world have been cut into two - one group says it's just about time a "role model" should be able to properly and appropriately guide the kids on the proper way to dress, interact with other tweens,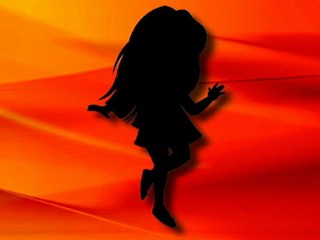 and maybe to prepare for the more grown-up world, aside from
Barbie, who just celebrated her 50th Birthday
and seems to have inculcated a wrong notion of beauty for kids all over the world. Here's a silhouette of how this tween Dora might look like. (photo credits:
http://abcnews.com
)
The other group on the other hand, is not quite convinced that Dora should be made-over into a whole new tween character. They think she should stay as a child and be an icon to future generations.
Are you a fan of Dora the Explorer? Or do you know someone who is? What do you think about Dora growing up? Start the discussion by leaving your comments or forwarding this to your friends and family who would care.