How will our Baby Look Like?
Don't get me wrong, I'm not yet pregnant, at least that's what I know. :)
I was lurking in facebook when I saw someone else try to predict her friend's baby's future face. And.... As curious as anyone can be, I tried it out. Entered this address on my browser,
http://www.morphthing.com
, registered and just followed instructions.
And according to morphthing, here's how our offspring may look like: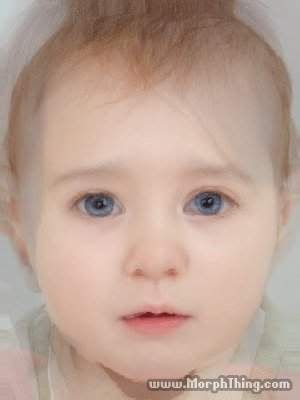 And he/she has blue eyes.
;)
ps:
Ate Jovie's is officially,
pregnant
! yay! Congratulations Ate Jovie, and EJ, you're really gonna be called Ate EJ already! :) Because last Christmas Ej was actually "forcing" me that I she wants to change her name into Christine Elealeh Joy, and that her nickname should be ATE Christine. lol! At least the "Ate" part came true... ;)